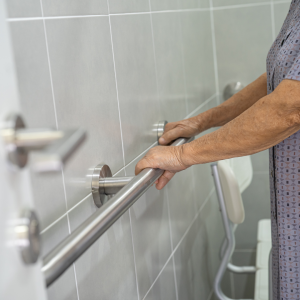 Today we delve into empowering individuals living with disability to enhance their independence and accessibility at home through the National Disability Insurance Scheme (NDIS). We will explore the possibilities and benefits of utilising your NDIS Plan for home modifications. By leveraging your plan effectively, you can improve your living environment, receive the necessary support, and promote greater independence.
Maximising Independence through Modifications
Home modifications are pivotal when creating an environment that supports independence. The NDIS recognises this and allows you to utilise your plan's funding to make necessary changes to your living space. Whether it's widening doorways for wheelchair access, installing ramps, or retrofitting bathrooms, these modifications are investments that empower you to navigate your home with ease. By embracing modifications, you reclaim control over your surroundings, enhancing your independence and quality of life.
Access for All: Breaking Barriers
Accessibility is a fundamental right that ensures everyone can fully participate in society. Home modifications offer the means to remove physical barriers that may impede your access to different areas of your home. Through your NDIS Plan, you can allocate funds towards necessary adjustments, such as installing grab rails, lowering countertops, or incorporating smart home technologies that facilitate independent living. By making your home accessible, you foster a sense of inclusivity and create a safe and welcoming environment for yourself and others.
Comprehensive Support for Modifications
Making modifications to your home requires careful planning and expert guidance. The NDIS provides support by offering funding for occupational therapy assessments, which can help determine the modifications needed to suit your requirements. Moreover, the plan can cover the costs of engaging professionals, such as builders, architects, and disability consultants, who possess the expertise to execute the modifications effectively. This support system ensures you receive the necessary assistance throughout the process, from assessing your needs to implementing the changes.
Maintenance and Long-Term Sustainability
Once the modifications have been made, it is essential to consider their long-term sustainability and maintenance. The NDIS recognises the importance of ensuring that your home modifications remain functional and continue to support your needs. Therefore, your plan should include maintenance and repair costs, ensuring you can keep your modified home in optimal condition. By accounting for these ongoing expenses in your plan, you can enjoy the benefits of your modifications for years to come, giving you security and peace of mind.
A Haven of Independence
By utilising your NDIS Plan, you can transform your living space into a sanctuary of independence and accessibility. Home modifications, supported by the NDIS, offer a gateway to enhance independence, break down barriers, and create an inclusive environment. Remember to consult with experts and utilise the support provided through your plan, ensuring that your modifications are tailored to your specific needs. By embracing this opportunity, you are investing in your well-being and laying the foundation for a more inclusive and accessible future.
Here at Neighbourcare, we're a Registered NDIS Provider, meaning that we offer high-quality services, adhere to stringent quality and safety standards and have access to a diverse network of supports, ensuring reliable care and better outcomes for participants within the NDIS system. Additionally, Neighbourcare provides continuity of care, knowledgeable staff, and access to NDIS funding options (including home modifications), maximising client benefits and support.
Get in touch with your Support Coordinator today, or contact the office.
Live Your Best Life,
Team MCCS